Political Science PhD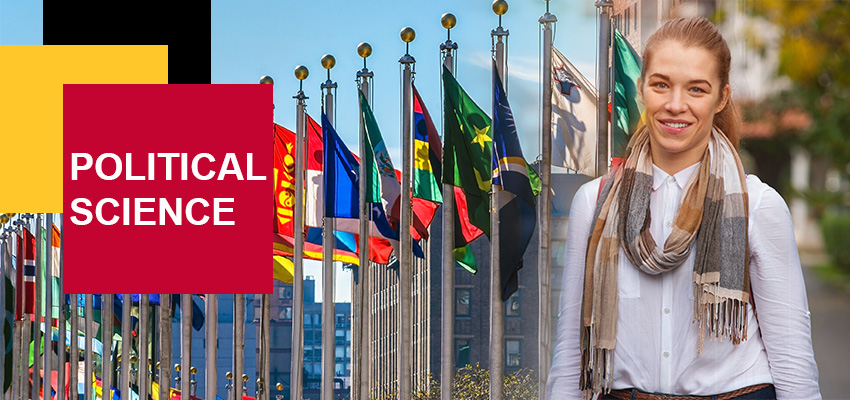 Become a leader in the next generation of political science research
---
Develop exceptional research and analytical skills to critically examine problems in one or more of these fields: Canadian Politics; Comparative Politics; International Relations; Law and Politics; Public Policy and Governance; and Gender, Race, Indigeneity, and Sexuality (GRIS). Develop the skill-set needed to produce exceptional research of your own.
The PhD program is designed both for students pursuing academic positions and for those seeking careers working in research capacities in the public, non-profit and private sectors.
Take advantage of this opportunity to assist faculty in leading research — gaining first-hand experience from world-class researchers and supervisors. Work under the guidance of faculty who understand the importance of funding and who have a strong track record of helping students obtain research funding from a variety of sources.
---
This research-intensive program allows you to choose a major and a minor from six diverse fields:
Canadian Politics
Canadian Politics studies how institutions (legislatures, executives, courts and constitutions, etc.), groups (parties, interest groups, social movements, the public, etc.) and events (elections, First Ministers' conferences, political violence, etc.) interact to shape and reflect Canadian politics and identity. Consistency and change in the underlying dynamics of Canadian politics, such as regionalism, language, Quebec, Indigenous and Métis peoples is explored.
Comparative Politics
Comparative Politics compares jurisdictions using quantitative or qualitative methods to develop and test theories that relate to the core concepts in the discipline. These concepts include power, the state, regimes and regime change, social movements, institutions, interest groups and political parties.
Gender, Race, Indigeneity, and Sexuality (GRIS)
Gender, Race, Indigeneity, and Sexuality (GRIS) explores the relationship between identity, politics and power. The ways in which different modes of identity intersect and the implications of that intersection for politics and policy are also examined. Methodological debates about how to study identity and politics will be critically analyzed.
International Relations
International Relations seeks to understand and explain complex interactions between international, regional and local actors using theory and empirical examples. A variety of different subfields explore various aspects of these relations such as conflict, international political economy and global governance.
Law and Politics
Law and Politics explores questions around how law and courts influence and are influenced by politics. Topics include the relationship between courts and other government actors; judicial decision-making; legal mobilization and the interplay between courts, rights and public policy.
Public Policy and Governance
Public Policy and Governance seeks to identify and explain how governments determine what is a problem, what solutions to problems are proposed and how solutions are implemented and evaluated. Relationships between the political executive and bureaucracies, the public sector, non-governmental organizations and the private sector are explored in this context.
Semester 1 (Fall)
Reading Course 1 (two semesters, 0.5 credits)
Reading Course 2 (two semesters, 0.5 credits)
POLS*6940 Research Design and Methods (0.75 credits)
Elective
Semester 2 (Winter)
Reading Course 1 (two semesters, 0.5 credits)
Reading Course 2 (two semesters, 0.5 credits)
Qualitative and Quantitative Data Analysis (0.75 credits)
Elective
Semester 3 (Summer)
Qualifying examinations (written in August, defended in early September)
---
Admission Requirements
An MA degree in political science with at least an A- GPA for consideration.
If you hold an MA in another social science field and are accepted into the program, you will be required to complete additional qualifying courses in the first two semesters of the program.
A methodology course is necessary for admission to the graduate program. If not completed, you may be admitted with the requirement that you complete the extra course.
If needed for your particular course of study, you are also expected to have an adequate working knowledge of a language in addition to English.
---
Political Science Faculty
Join faculty who are pursuing fascinating research on diverse and exciting topics. Have the opportunity to work alongside supervisors who are committed to you and your future development. Take advantage of well-published, world-renowned researchers and their depth of experience as they guide you along to your degree.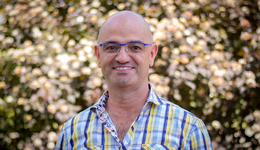 Latin American politics, comparative politics, public opinion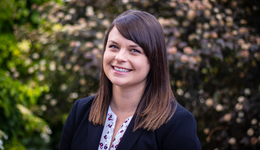 Law and politics, criminal justice policy, Canadian politics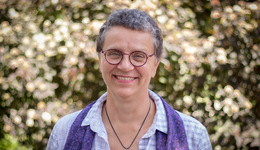 Intersections of disabilities, gender, childhood, and Indigenousness
---
Take the next step
Start the application process and explore options for funding your education.