Political Science MA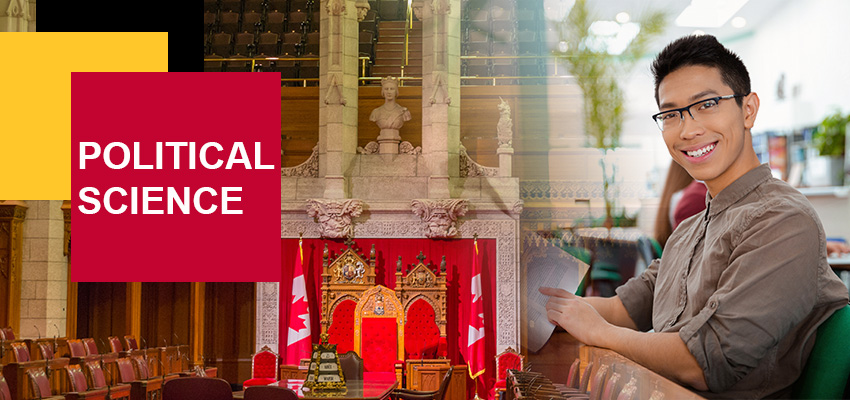 Improve your understanding of how political power and processes affect the daily lives of individuals around the globe
---
Whether you are considering a career within government, looking to make it in the private sector, or want to take your education to the next level by pursuing a PhD – the master of arts (MA) in political science at the University of Guelph will give you the competitive edge you need to get there.
This program revolves around the themes of Rights, Justice, Citizenship, and Identity (RJCI). It is designed to investigate the role of politics in defining who we are, where we belong and what our rights and responsibilities are in this age of globalization and constant change. It also provides a thorough understanding of research and analysis techniques, mobilizing you for career opportunities in academia, government and industry.
Tailor your study to suit your interests and goals including selecting from optional concentrations of study.
Be guided by world-class researchers and supervisors as you choose between three routes to complete your degree: a thesis, a major research paper or exclusively through coursework.
---
Three Routes of Program Completion to Choose From
---
---
Political Science Faculty
Join faculty who are pursuing fascinating research on diverse and exciting topics. Have the opportunity to work alongside supervisors who are committed to you and your future development. Take advantage of well-published, world-renowned researchers and their depth of experience as they guide you along to your degree.
---
Take the next step
Start the application process and explore options for funding your education.