Political Science BA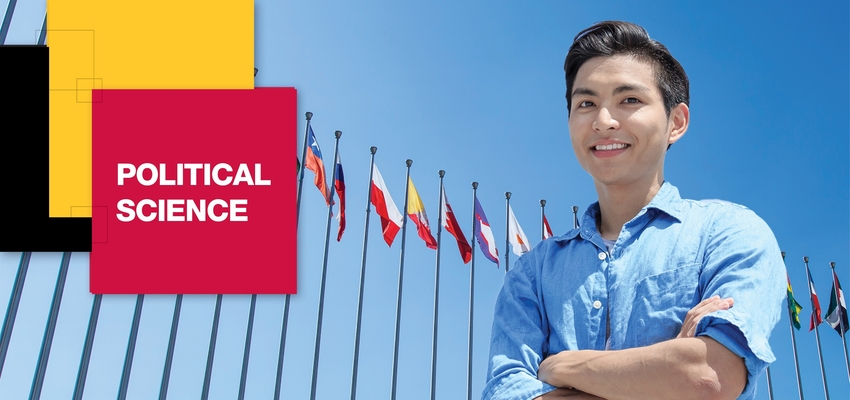 Explore the forces of power, authority, and governance that shape our world
---
Gain an in-depth understanding of the power of politics and its ability to influence life as a political science student.
Develop critical skills by identifying, analyzing and evaluating the predominant issues that confront political scientists. Apply your skills and knowledge by taking advantage of the many experiential learning opportunities including mock conferences, simulations and a variety of co-op options to get real-world experience.
The Political Science program offers a wide-range of classes in five major areas: Political Thought; Canadian Politics; Public Policy, Governance and Law; Comparative Politics; and International Relations and Global Studies.
Students can obtain a three-year general Bachelor of Arts with a concentration in political science or a four-year Honours Bachelor of Arts in Political Science.
Program Completion Requirements
---
First level courses in the program provide a solid base of understanding of the key issues and debates in political science. Students are then introduced to the five fields of study within the program. Future courses can be chosen to pursue one of these areas of interest.
Conflict and Conflict Resolution
Corruption, Scandal and Political Ethics
Environmental Politics and Governance
Gender and Politics
Human Rights, Ethics and Development
The Charter of Rights and Freedoms
The skills you develop will equip you for a wide variety of careers, and are also the perfect prerequisite for our Master of Arts program. These are just some of the career paths that our Political Science alumni have taken:
Private Sector
Community Organization
Consulting
Government Relations
Law Clerk
Lawyer
Public Relations and Communications Specialist
Public Sector
City Councillor
Foreign Service Officer
Human Rights Officer
Immigration and Revenue Officer
Policy Advisor
Political Staffer
Public Administrator
Public Opinion Analyst
Teacher
---
Choose a Co-op option for real-world experience
The co-op program gives you the opportunity to gain relevant work experience, build professional networks and develop essential interpersonal skills needed to succeed in the workplace, all while getting paid and earning your university degree.
The Political Science co-op program includes three co-op work terms in addition to eight academic semesters, for a total of four and a half years of study at the University of Guelph.
Co-op Program Completion Requirements
---
Meet Your Professor
Benefit from the expertise and individual attention of your professors and instructors. The Political Science faculty is comprised of acclaimed researchers and award-winning teachers who pride themselves on being available to you.
---