Julie Simmons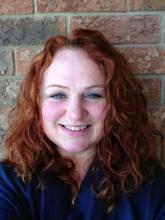 Department of Political Science
Education (doctoral degree):
Find Related People by Keyword
Julie M. Simmons, BA Hons. (UBC) MA, PhD (Toronto), teaches and researches in the fields of Canadian Politics, Federalism, Public Policy and Administration. In particular, her research focuses on issues of democracy and accountability in federal-provincial relations.
She is currently collaborating on a research project considering the impacts of the accountability arrangements of intergovernmental agreements on the operation of the federal principle, democracy and policy effectiveness. This project is in part funded by the Social Sciences and Humanities Research Council of Canada (SSHRC) and the Institute of Public Administration of Canada.
A separate area of her research focuses on the defense of the public interest in self-regulating health care professions in Ontario.